Platform: Nintendo Switch
Developer: Arc System Works
Release: May 21, 2019
Price: $60 USD
So soon after I just reviewed Our World is Ended, another visual novel comes out for the Switch, this time one from the Guilty Gear/Blazblue Devs.
So just for the record here's my verdict of some past visual novels that I didn't write a blog post on: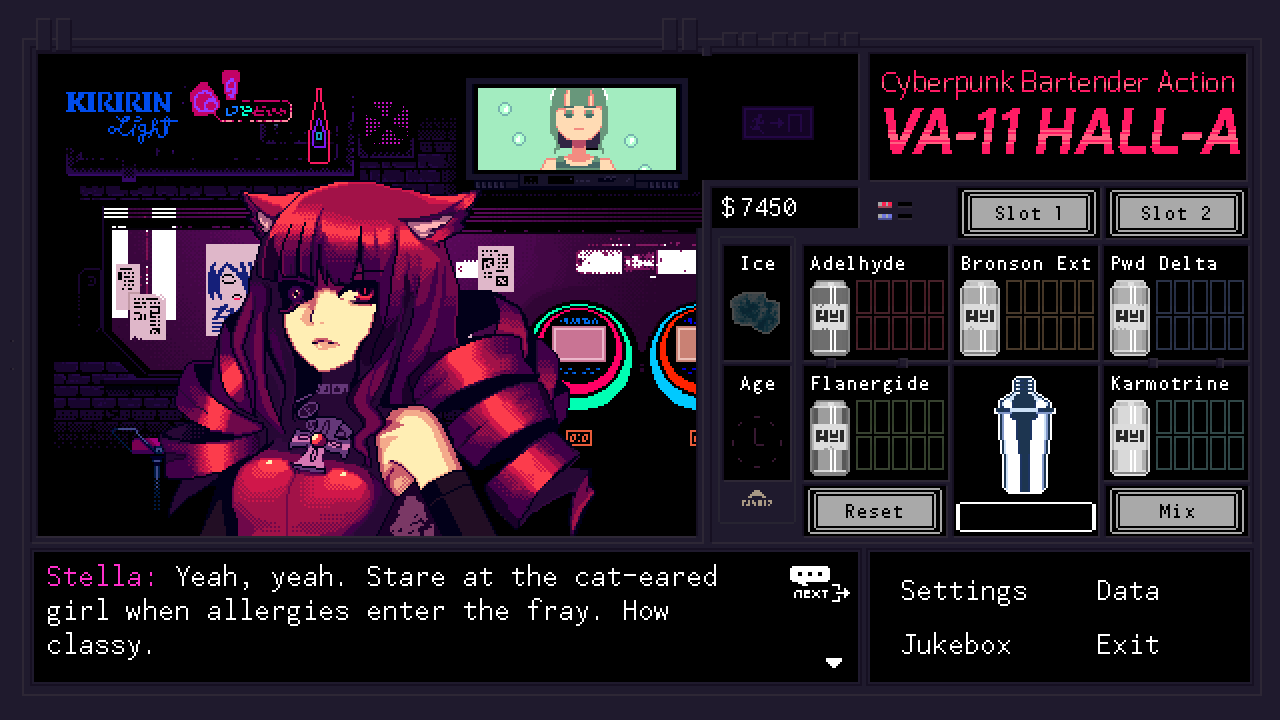 VA11-HALL-A (PS Vita, 2017) – one of my all time favorite games ever. You get to be a bartender in a cyberpunk setting (which I love) and the stories and characters you meet are utterly fascinating and interesting. The main character Jill actually has a personality unlike most bland visual novel protags. 10/10 highly recommended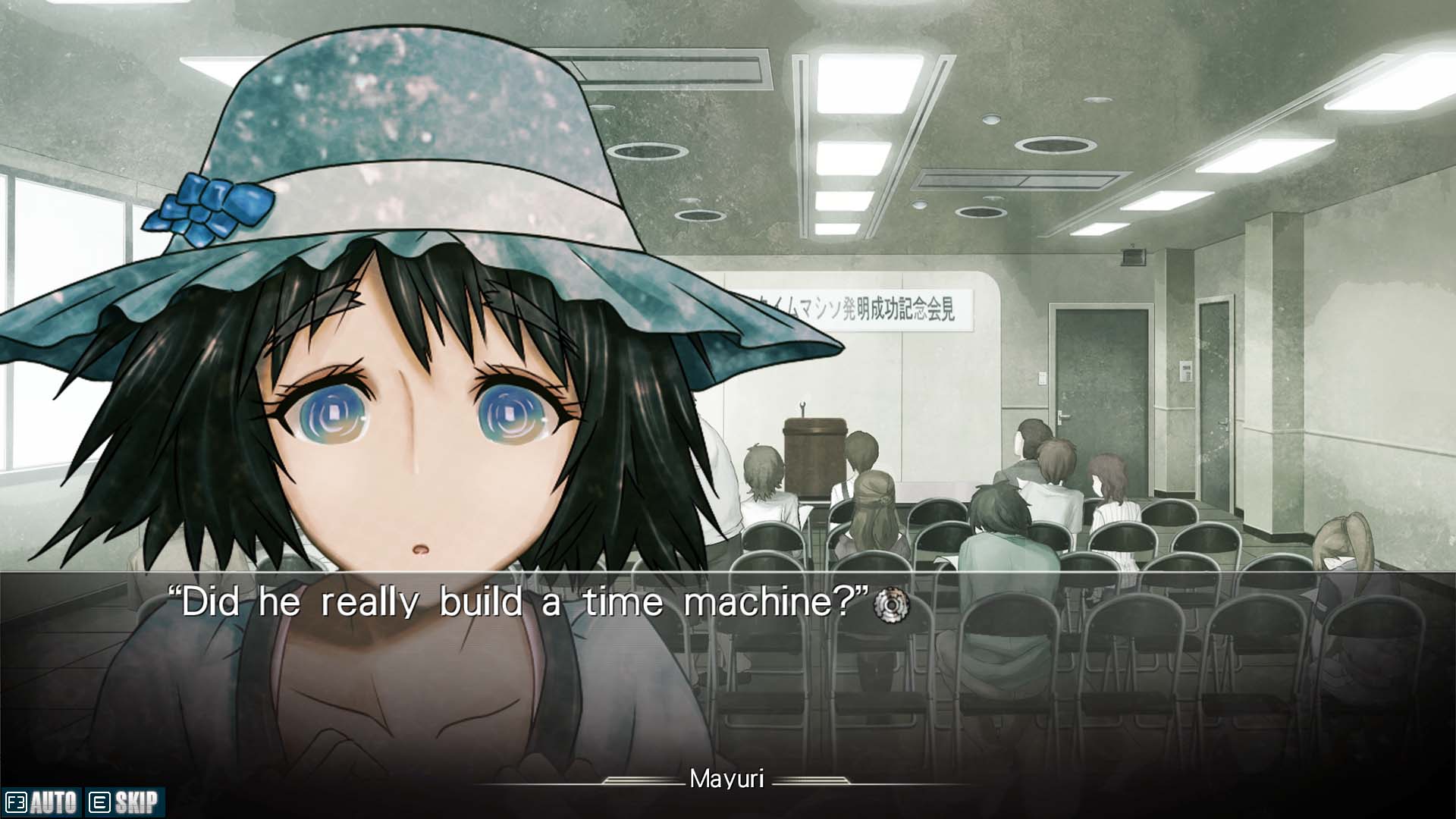 Steins;Gate (PS Vita, 2015) – another one of my all time favorite visual novels and games. Time travel, IBM 5100s, CERN (SERN in the game), Kerr Black Holes, internet conspiracy theories and everything is involved. Any lover of Sci-Fi will definitely love Steins;Gate. 10/10 highly recommended.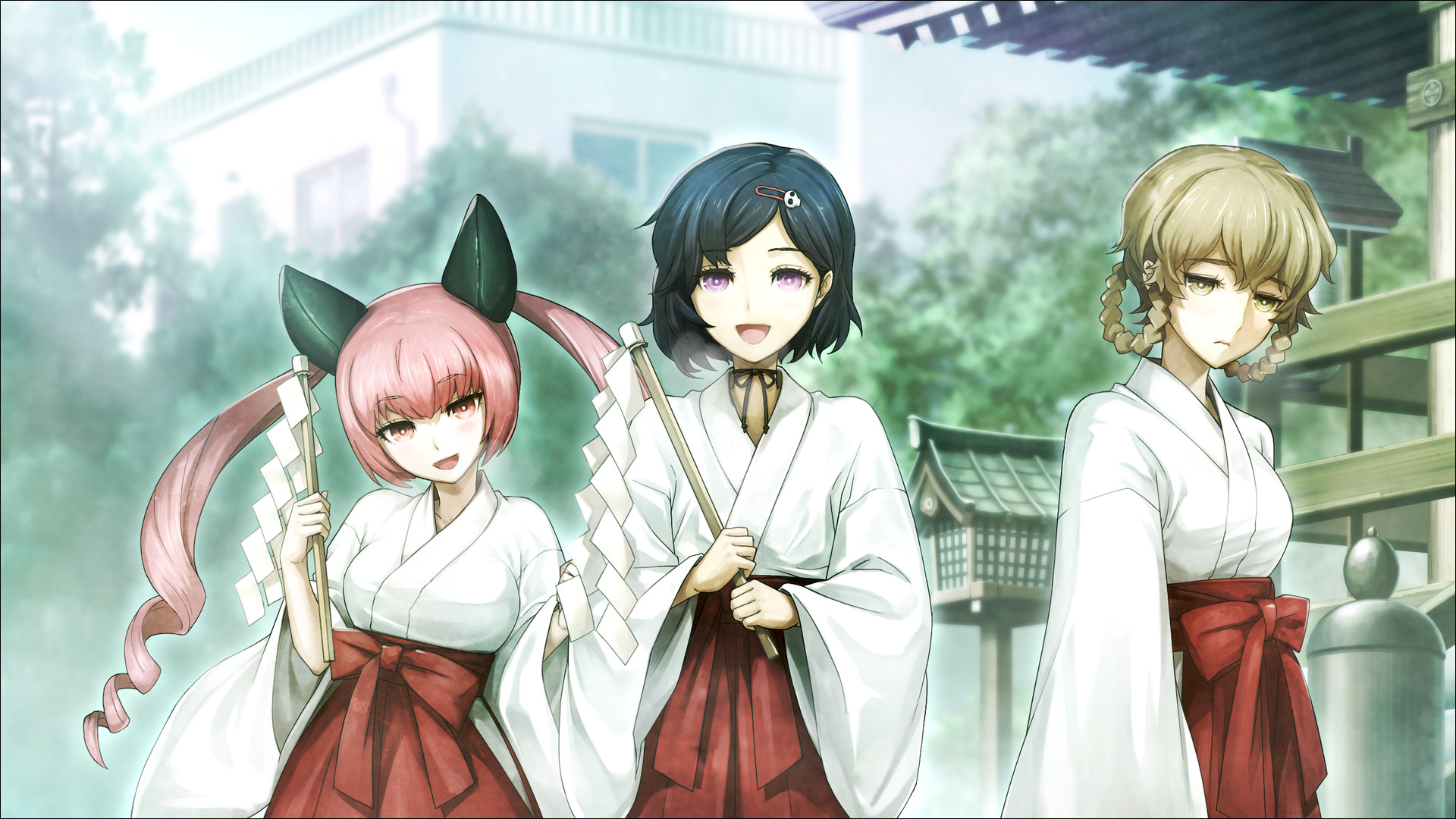 Steins;Gate 0 (PS Vita, 2016) – it's not *quite* as refreshing as Steins;Gate but its almost as good. More of the same, more sci-fi conspiracy theories, time travelling, and the stakes are arguably even higher because this time the world ends in WWIII (instead of just being taken over by SERN). 9/10 highly recommended, but you need to play the first one first.
XBlaze: Code Embyro (PS Vita, 2014) – this is actually the first visual novel I played. It's based off of the Blazblue franchise. The story is mildly interesting, but it's also slightly confusing in the way that Blazblue tends to just throw out some lore without fully explaining it to you kind of way. 6/10 it's ok for a visual novel but there's much better ones out there.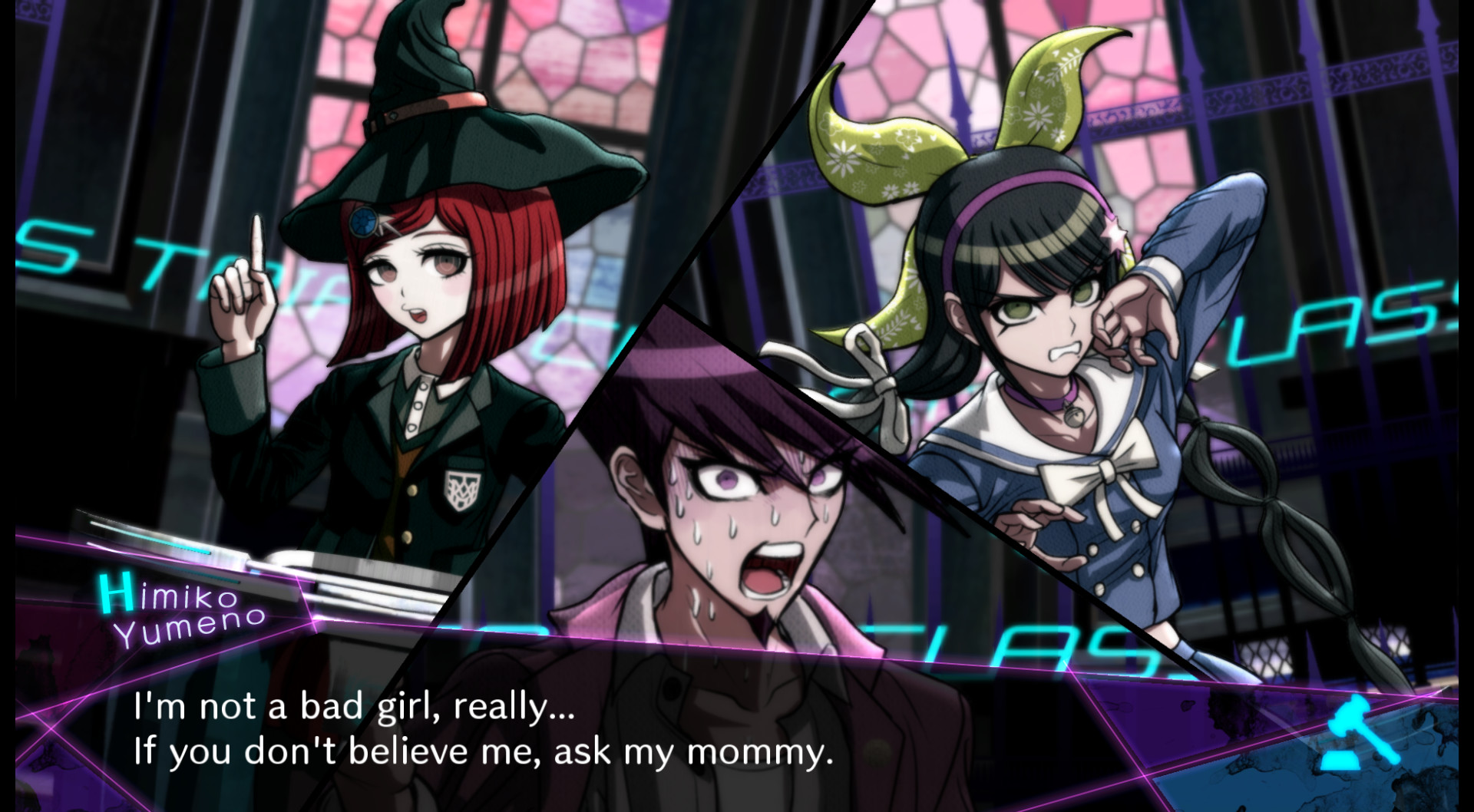 Danganronpa V3: Killing Harmony (PS Vita, 2017) – this is part of the long running Danganronpa series, and its more focused on mystery solving than other visual novels. I don't know, I'm more into sci-fi stuff generally, but the visuals are on a step above other visual novels. If you are familiar with the Danganronpa series you know what to expect here. 8/10 – potentially higher but I'm not *too* into the series.
Root Letter (PS Vita, 2016) – This is another mystery oriented visual novel. It's slightly bland – I mean yes it has a core mystery and there's people to investigate and places to go but I felt Danganronpa and other visual novels already did it better. It's alright though, and if you like the mystery genre you might be intrigued. 7/10 a good choice for mystery lovers, otherwise pass
Our World is Ended (Switch, 2019) – see here. I gave it a 7/10. It's a solid Steins Gate derived title, and the colorful artwork is great but I wish there was more interaction.
Muv-Luv Extra, Unlimited & Alternative (PS Vita, 2018) – These visual novels actually came out in the early 2000s and the graphics show. It's just been recently ported to the Vita and PC. There's also a patch that allows you to see some of the more R rated stuff although its not really that much to begin with. There's three parts to this game.
Muv-Luv Extra is a standard slice of life dating sim type game where you choose a girl and you end up with that girl. Ok cool. 8/10 – I enjoyed it, but that's because I'm a dating sim type of guy. The dated mechanics might turn off some though.
Muv-Luv Unlimited is a different take, with the world being invaded by aliens and everything. There's mechs, aliens but it stays fairly light and its a good middle ground between the lighthearted Extra and the dark Alternative. it's a solid 7/10 – I enjoyed it but not as much as Extra.
Muv-Luv Alternative is a very dark take and much more mature than the other two. The story is much more grim and there are lots of graphic scenes in it (the violent kind). It's a solid 9/10 because the story is a tearjerker and really makes you feel for every character. Some people might prefer the more lighthearted stories though.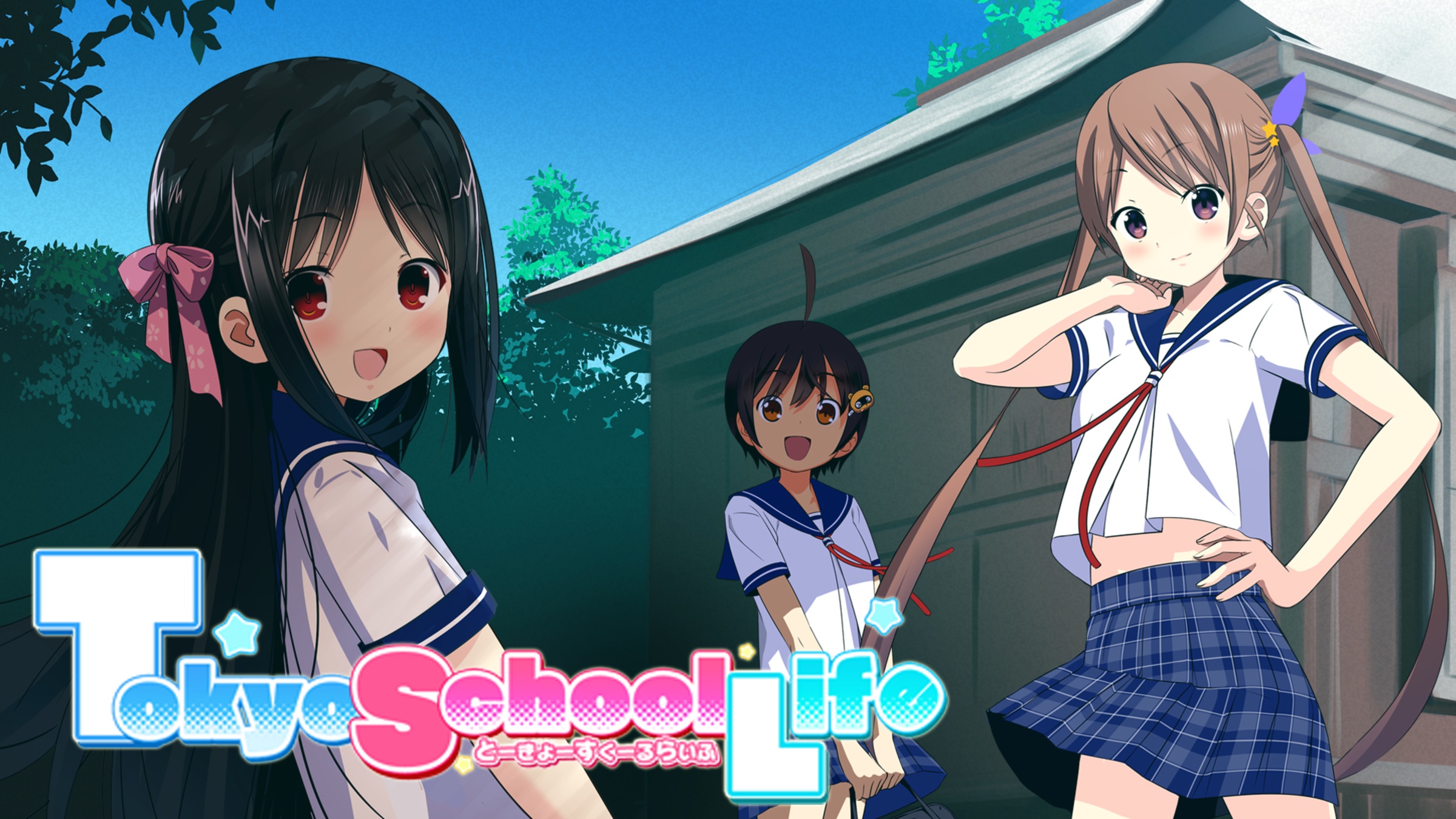 Tokyo School Life (2015, PC)
This is a bog standard dating sim visual novel where you are a foreigner arriving in Japan and u have 3 girls with the typical stereotypes (cute, tsundere, tomboy) and have to choose who to spend time with etc It's just ok.. just nothing really special. 5/10
Hatoful Boyfriend (2015, PC)
This visual novel is interesting because it's a dating sim… except you're a human and they are birds. Otherwise it's a standard dating sim, there's another route that can be unlocked which is the 'true' route which is a psychological thriller so that's pretty interesting and reminds me of Doki Doki Literature Club. Since it has that interesting twist I'll give it a 6/10. Otherwise it's not terribly polished looking or has that much material for me to really enjoy.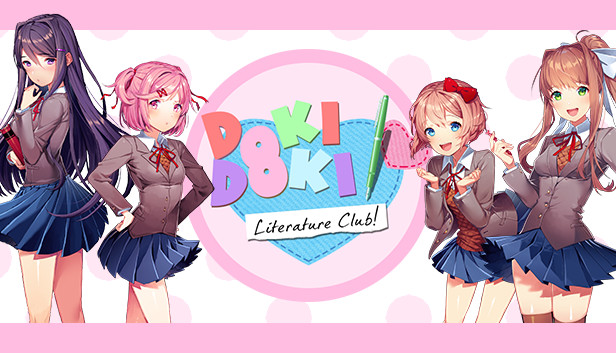 Doki Doki Literature Club (2017, PC)
Similar to Hatoful Boyfriend, this has standard dating sim type routes.. until you unlock the other routes which devolve into a psychological thriller. Then it gets pretty interesting. I like the twists a bit better than Hatoful Boyfriend, and the art and characters are a bit more interesting to me so I'll give it a slightly better score. 7/10.
Cibele (2015, PC)
It's a visual novel.. ish? It has some interactive elements like clicking around on a desktop screen but overall it's a short game, it's about a girl who finds love online with an online bf. A little bit of interaction but not too much. It's alright but a bit short. 6/10.
Ok, so now that I got that out of the way… how's World End Syndrome (with a very similar name to Our World is Ended)? It's not bad. It's half dating sim, half mystery, kind of like a cross between Muv-Luv Extra and Root Letter.
The characters are the standard tropes, you have a rich spoiled girl, a 'mysterious quiet' girl, a 'girl next door' girl, a 'mature' girl, an 'out of your league' girl, etc and a very annoying guy sidekick.
The graphics are very clean and well rendered, so nothing to complain about the visuals – sometimes the background will even move in a loop while the character is talking – so its slightly above the typical production values of a visual novel I feel.
The first part is a prologue and non interactive. This was like half of the game, and honestly I felt the second interactive half could have been longer. If you choose the wrong choice – its an automatic game over and you gotta start over again. The second interactive half is just you going to various spots around town, trying to find a girl you will eventually be attracted to, while trying to uncover the mysteries of the town.
I only got two endings Saya, and Maimi (IMO the best girl) – I think you have to go through each one to get the true ending or whatever, but I didn't have the patience. I'm just going to say if you liked Muv Luv Extra's slice of life dating sim type stuff, and Root Letter's underlying mystery then you'll like this game. I also like the fact that some scenes are fully animated – but its usually the background only and these scenes are in the minority.
I wish it was longer, I wish the side guy character wasn't such an annoying creeper, and I wish the characters weren't so stereotypical. 7/10 from me. Recommended for fans of visual novels, otherwise it's not anything that will suck non fans in.