There's been a lot of mobile phone designs throughout the years, but IMO the coolest and innovative ones came from the 2000s. A time when mobile phones started becoming popular and trendy and manufactures started experimenting with different designs. A time before the iPhone and Android phones homogenized the way that phones look into a singular black slab. Here are just a few designs I found quite interesting:
10. Nokia 7600 (2003)
I mean, just look at it. It looks like a leaf. Now this phone wasn't going to win any awards for usability but it certainly was a unique design that's for sure. So just for that creativity I put it at this spot here.
9. Nokia 7280 (2004)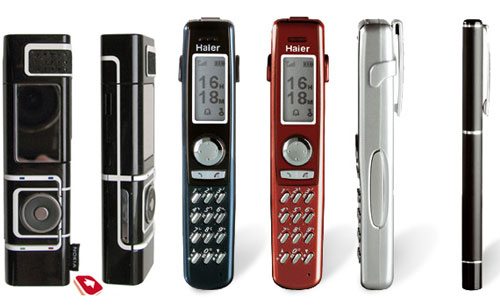 Another 'what is that' Nokia design. It has a lipstick form factor, and you can see the tiny buttons on the side of it for dialing. I mean, just wow how did Nokia come up with designs?
8a. Nokia N93 (2007)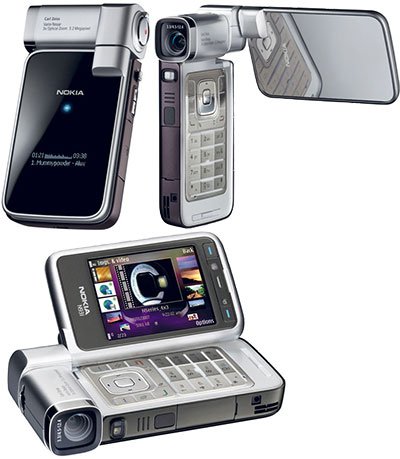 Get used to seeing Nokia on this list. They made ALOT of cool devices. The Nokia N90, N93 and N93i were phones that were basically camcorders, and used a swiveling display. This phone could be used in landscape mode and as a video camera, and is rather unique in this design. Only the Samsung Alias 2 tried something similar (but wasn't exactly the same since it didn't focus on video recording)
8b. Samsung Alias 2 (2009)
The Alias 2 has a similar form factor the N93 except instead of being a camcorder, it has a unique e-ink keyboard which shifts and displays different text depending on the application and the context, which is very cool. So Samsung solves the problem of needing different keys very elegantly and in a way that hasn't really been replicated since.
7. Nokia 3250 (2005)
Another phone with a really cool and usable form factor, the 3250 and the Xpressmusic 5700 after it had a twist design that let you switch between the different functions – as a music player, camera or phone. Again with Nokia and their out of this world designs.
6a. Nokia E70 (2006)
Really this entire list could be just Nokia phones, but the E70 had a unique flipover keyboard design that lets you use the phone as a text messenger in landscape mode. I have to say – another one of Nokia's truly unique design choices.
6b. Sony Ericsson P990 (2006)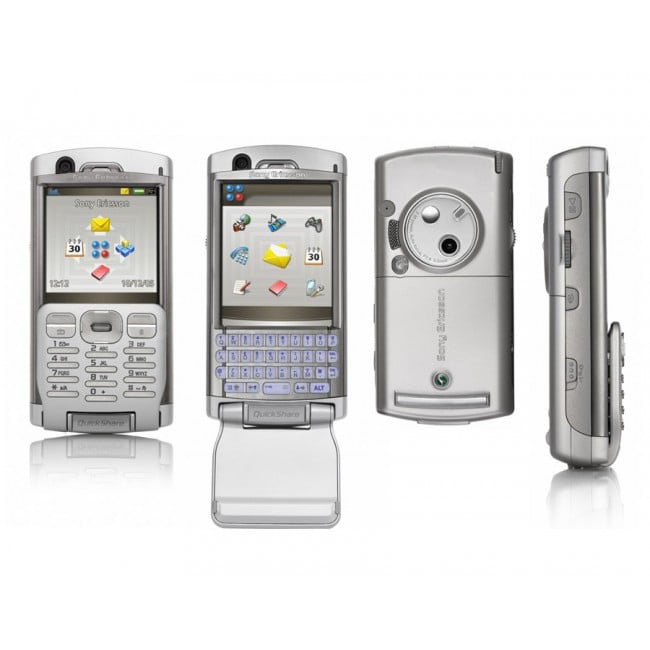 Tied with the Nokia E70 and released the same year, is another phone that shares the E70's unique way of incorporating both a numpad and a physical keyboard. The P990 does it by having a numpad on the front of the phone and then peeling it back to reveal a qwerty keyboard underneath. Very cool.
5a. Samsung Exclaim (2009)
The first non Nokia on this list. The Exclaim along with the Pantech Matrix and Helios Ocean, packed not one, but TWO sliders into the device with different keyboards – one with a qwery keypad and one with a numpad. Again – remember how the days of non multi touch phones had to think of inventive inputs? 
5b. Motorola Flipout (2010)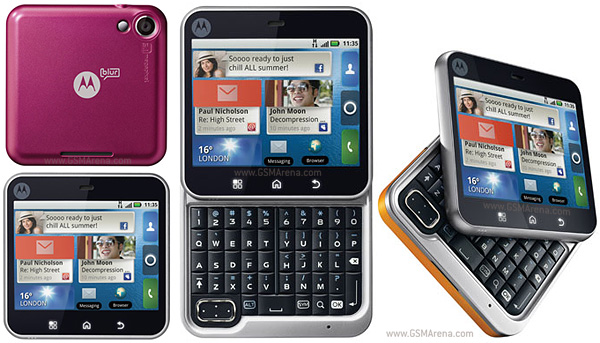 Tied for the number 5 spot is another interesting phone, the Motorola Flipout – just look at the size – is a small mini phone that also has a mini qwerty keyboard that flips out! very neat
4a. TMobile Sidekick 3 (2006)
Looking more like a handheld gaming console than a phone, the Sidekick 3 had a display that swivels out, and d-pad and directional buttons for navigation. It also had a great keyboard for texting and messaging. Definitely a unique phone for unique times.
4b. Nokia E90 Communicator (2007)
Another Nokia device, this one was the last in a long line of Communicator devices, and carried the ability to open up into a secondary display on the inside. Again very cool retro-futuristic design that we haven't really seen since. Wish Nokia would revisit this series sometime. 
3a. Sony Ericsson Xperia Play (2011)
This one is a TIE because both these devices are not even trying to be phones at all even though they are – but they are more like handheld gaming devices that also took a phone call. The Xperia play was like a PSP Go that ran Android. 
3b. Nokia Ngage (2004)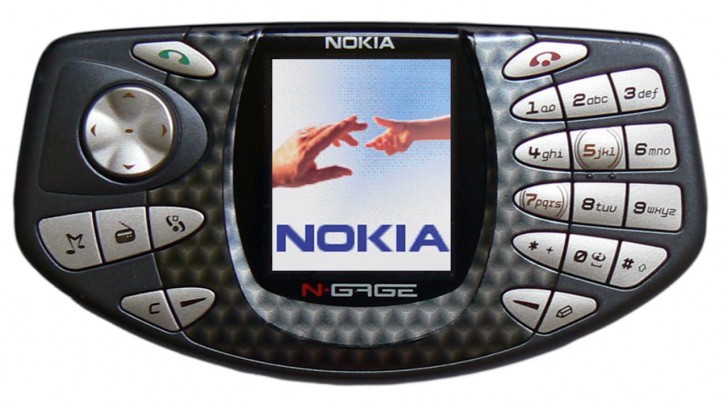 The Ngage was just a device that didn't look like anything before or since and also looked like it had an identity crisis – like a gaming console that sprouted a numpad. 
2. Motorola Aura (2008)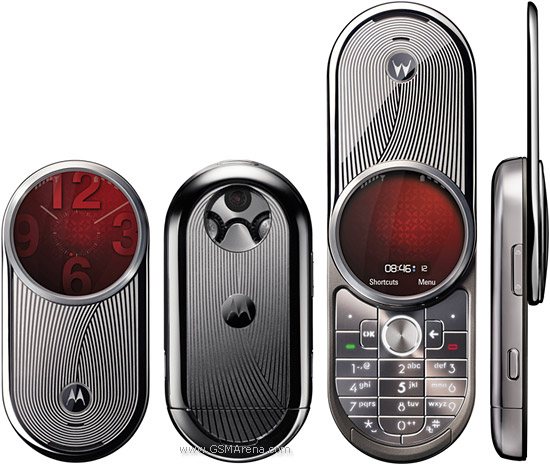 Motorola's swivel display here made of swiss bearings, was a luxury device that hardly anyone really saw when it was released and obviously still rare today. But what a unique way of opening the phone, it's a phone that could be considered more of like jewelry than actual electronics
1. Samsung Galaxy Fold (2019)
Yes the most modern device on this list is also #1. Why? because of the pure technology of it. When have we ever thought about a phone with 2 different displays that also turns from a phone into a tablet? It's just amazing what this device has heralded. A new category of foldable computers. Along with the Huawei Mate X, Z Flip and Motorola Razr Fold, a completely new category of devices has emerged, and I think that's pretty incredible.