Well as many people can tell my interest in fashion is quite unique. One of my favorite inspirations for fashion are military uniforms. They look very nice and combine formal wear with a bit of edge. Although, I can't join the military because of my eyesight, I still have an interest in the fashion.
I was taking a look at this design: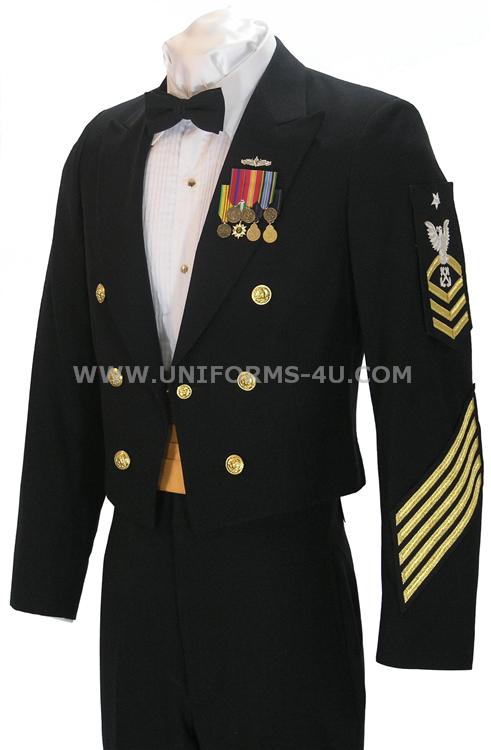 There's two problems with it:
1) A bit inappropriate to wear as a civilian. Esp the medals and the badges.
2) All those ordered as a set would cost over $360 USD+
So… I decided to make my own outfit from separate parts.
Here's the result:
So I bought the jacket separately and sewed the stars, insignia and badges on myself. I also have another pic without the inner shirt but adding the shoulder boards:
The cost of all the pieces were:
1) 1959 US Navy Jacket Size 38R: $35 USD
2) LT hard shoulder boards: $15 USD
3) US Technical officer badge: $15 USD
4) US Navy insignia pin: $10 USD
5) Enlistment stars: $7 USD
6) Tuxedo shirt + bowtie: $24 USD
Total cost: $106 USD. So I saved myself about $260 by getting the components separately and putting it together myself…not too bad. It also doesn't look bad at all as evening wear.
That's what I've been up to recently… Since Chinese New Years + Valentines is coming up soon I have two rather mellow guitar instrumentals uploaded: